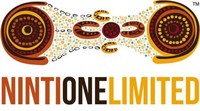 FINANCE AND ADMINISTRATION CLERK
Ninti One
Ninti One Limited (Ninti) works with communities and relevant agencies to achieve social and economic development outcomes with Aboriginal and/or Torres Strait Islander peoples. Since its establishment in 2003, Ninti has been building opportunities through research, innovation and engagement in Australia, and more recently in a range of sectors across the Indo-Pacific. Ninti has offices in Adelaide and Alice Springs and staff and associates based in other States and Territories.
Based in Adelaide, and reporting to the Chief Financial Officer, an exciting opportunity has emerged for a motivated and proactive finance/administration support professional to provide assistance to the Finance and Payroll Officer and wider finance team.
Key responsibilities will include:
maintaining a filing system i.e. debtors, creditors, banking, employees;
data entry into finance system (Reckon);
computing GST;
creating purchase orders;
providing back up to the finance officer in various financial functions e.g payroll, creditors, superannuation, PAYG;
purchasing of office supplies;
Asset register
archiving of documents EOFY;
other ad hoc duties as they arise.
The successful candidate will ideally have previous experience in a similar hands-on administration and finance support role. A basic understanding or exposure to accounting will be important, and there will be opportunity to develop and build on those finance skills in the role. Most importantly, you will be a supportive team contributor, have a willingness to learn and develop new skills, demonstrate high attention to detail, a positive and proactive can-do attitude, excellent organisation skills and possess superior communication skills.
Ninti in turn offers, on-site parking, flexibility, professional development and a positive vibrant team culture and annual social events for its employees.
Applications in Word format only should be forwarded to Marisa Hunt, please click on Apply Today to submit.
Telephone enquiries are welcome and may be directed to Marisa or Christina Lekkas on (08) 8100 8824.
For further information on our client please visit nintione.com.au